Taxi drivers starting to think Bridgend Cabinet maybe talking a whole new language for taxis in Bridgend, Mid Glamorgan Wales, we can now reveal live to our readers this day. Bridgend Taxi drivers down graded to Yellow Alert Status as a result of Cabinet Councillor Patel ordering a taxi report from Bridgend Taxi licensing header
Yvonne Withchell/licensing department gets orders from Cabinet Councillor Patel to supply a report after special envoy for BCBC complaints – Charlotte – gets hands on for Bridgend Taxi Drive, if the inbound email is anything to go by, now firmly on the record
as reported only days ago on our live Bridgend Taxi news feed from the – Bridgend Taxi Trade Watch Dogs – With their facebook social medial live link for Bridgend Taxi newest and latest developments for the taxi using public and councillors and you –  Bit News.
The question on Bridgend taxis mind is – Will Yvonne Withchell be able to determine the request after much time playing with the Bridgend Taxi trade to their communication detriment, now establshed its been going on for decades.  As to why this practice was consistent some or all of us may never know. Will the Wellbeing Councillor be up for the task? Will she find out how it really was and speak it out about licensing at this time?
The link below is a further example of how much little information is afforded the public on many matters including taxi contravention in the Borough. An antique and sloppy perspective for the public, given the circumstances and what the public really need to know when they get or don't get a taxi on the street for example. Is it really all there for the public? That question goes to licensing?
http://www.bridgend.gov.uk/services/licencing/taxi.aspx
Many Bridgend taxi drivers now feel the tide is turning as their Wellbeing is being looked at, at last. Some are feeling Karama like.
In Swahili, Karama means "Gracious gift from God." It is to be distinguished from 'zawadi' which are gifts from one person to another.
In Arabic, Karama means "Honor, dignity".
Councillor Dhanisha Patel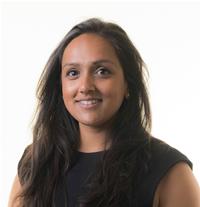 Councillor Dhanisha Patel

Title: Cabinet Member for Wellbeing and Future Generations
Party: Labour
Political grouping: Labour
Ward: Ogmore Vale
Inbound email from Charlotte special envoy for Bridgend Complaints confirms in the email now firmly on the record and in BIT file last week to MrMoney.Penny@Ymail.com, that as regards to the meeting with BIT Partners regarding establishing a TAXI CHARTER, of communications with Bridgend local business taxi trade or Drivers etc:
Bridgend Taxi drive is on the Cllr's Wellbeing Cabinet radar and sights after the councillor acknowledges the circumstances, including much reading available at
https://bitnews725.wordpress.com
After an inbound email contact with BCBC complaints envoy Charlotte all tidy like recently, or in the last few working days, we can reconfirm.
https://bitnews725.wordpress.com – is pleased to announce that after the help of the no nonsense Cllr Alex Williams, Cllr Patel – Cabinet Member for BCBC, could well be sorting it for Bridgend Taxis, as Charlotte of Complaints confirms by email, again on the record for the BIT file stating: Cllr Patel orders a report from header Yvonne Witchell taxi licensing, for Bridgend Drive, and future generations, for her clarifications and understandings going forward after reading and getting that BIT.
Readers should note Licensing head was previously accused of fraudulant and creepy practices, as a result of Bridgend's only Watch Dogs Team in the taxi trade – BIT Partners.
Both BIT Partners remain commited to resolving their findings with Cabinet afer a one year investigation into the Bridgend Taxi Trade and their relationship with Cabinet and Taxi licensing head, and the shared regulatory services.
Mr Nelson replied to Charlotte's email and thanked the Cabinet councillor for breaking silence in the interest of Bridgend Taxi Trade and The Bridgend Taxi Drive all of which have been caught up in Policies and practices detrimental to their wellbeing as local business.
Will Daniel Cook be put to the test and re visit the Bridgend Taxi calculation for a fairs fare deal according to the Department of Transport's best guidance for licensing report on fares and time frames?
Will Yvonne Witchell be ordered by Cllr Patel and Cabinet to communicate under the rules or under new rules called the taxi charter for the Bridgend Taxi Trade in communications and fair play and fare plays. Will Cabinet recogonise Bridgend drive runs on time and meter with costs for hardware and insurance coverage for the same, and more?
Will the BIT Formula with the agenda for Wales see the light of public day is the real question for Bridgend taxis or taxi drive. as the deadline has expired for public consultation, as we now know because of fraudulant practices or unrealistic practices for a taxi trade in Wales today
BIT Partners await response from Cllr Patel via complaints as she investigates and confirms the same as it is her opinion that a meeting with the Watch Dogs is not necessary at this time given the forensic record or special edition called BITNEWS725 – Bridgend's only taxi news.
Quite a few taxis agree that the trade seem to be moving in the right direction from the top down and not the bottom up says Mr Nelson responsible for communications with Cabinet at this time.
One BIT data protected member and taxi proprietor exposed on Bit News over high Bridgend licensing costs as a result of pre paying well in advance for a taxi mot test, thus supporting the council depot and their over heads, at least a year in advance, said the proprietor in so many words. He went on to say if Cllr Patel succeeds in sorting it out – Creating real paying jobs could be a real possibility for Bridgend Taxi firms in the future, like in Carmarthenshire, Wales
The wrestling match would be over after a leapfrog technique to stop licensing,  and so end the wrestling match by Cabinet decision, for the first time in Bridgend taxi years, could be the outcome. This could be a real life line for the Bridgend taxi driver and Bridgend Taxi trade at last, says veteran Drive in Bridgend
More news as we get it folks.
BITNEWS725 is another Truthiness production as the Watch Dogs of the Taxi Trade in Wales and Mid Glamorgan, that some call – The Special & Complete Edition in Taxi News for more than just a BIT
Bit News
Bridgend Taxi Drivers remain now on Yellow Alert Status as a result of Cabinet councillor intervention for Wellbeing and for future generations of taxi drivers in Mid Glamorgan, Bridgend, Wales. Can you dig it? Is it sick? You heard it first, all social and facety like.
Do you like Charlotte of Bridgend Complaints today? Would you reccomend her to be the next Donald Trump special Envoy?
Are Taxis in Bridgend Game for a laugh?
Bridgend complaints get updated link to todays Taxi News
MP Madeline Moon, also
Madeleine Moon MP
Working for Bridgend
Mr MoneyPenny 
To Complaints Today at 12:28