BRIDGEND COUNCIL TAXI BYELAWS SCAM – Bridgend Taxis being scammed by a cowboy enforcement department in borough council- taxi licensing and enforcement
A disturbing fact that is exposed in the news today causing many anxiety with unjustifiable fines if drivers don't comply is the attitude of this taxi licensing
The current Bye laws state –
Penalties
17. Every person who shall offend against any of these byelaws shall be liable on summary
conviction to a fine not exceeding one hundred pounds and in the case of a continuing offence to a further fine not exceeding five pounds for each day during which the offence continues after conviction therefor.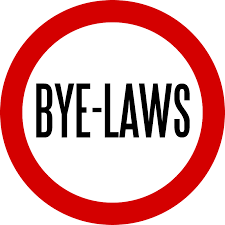 18. The byelaws relating to hackney carriage which were made by Council of the borough of Ogwr on the 13th day of September 1978 and which were confirmed by one of Her Majesty's Assistant under secretaries of state on 2nd day of Novemeber, 1978 are hereby repealed.
The forgoing byelaw is herby confirmed by the secretary of State and shall come into operation on the 2nd day of September 1985
Bridgend taxi enforcement SET OUT TO ENFORCE LAWS NOT WRITTEN UP with drivers complaining of harassment, including the BIT organisation after reading inbound email from Christina Hill only last week, covered in a recent blog
We ask the public do they have the power to do that if we show you the proof of no power to do that? An arrogant licensing department that the BIT Partners now deem unsafe in office
After a complaint to the ombudsman service recently about the Bridgend Taxi Tariff -Ms Ellie Lewis of the local government ombudsman service referred the complaint to Bridgend council chief executive Darren Mepham, and the response is shown below from Bridgend Taxi licensing , a rather revealing statement if you examine what some describe as an outright scam if you read the bit in red and take note
On Mon, 11 Jun 2018 at 14:39, licensing

<licensing@bridgend.gov.uk> wrote:

Dear Mr Nelson

I refer to your letter to the Ombudsman's Office regarding Tariff Sheets which has been referred to the Council for a response through the Council's complaints procedure.

On 15 January 2018, you were advised by email that the tariff sheets were being re-printed to remove the reference to credit card charges and that they would shortly be available.  Copies of the new tariff are being issued with licences, and have been left at taxi offices and with individual drivers.  It was felt that a proportionate response would be for the Council's enforcement officers to inspect vehicles to ensure that the correct tariff sheet is being displayed and deal with any enquiries.  These checks continue.  The Licensing Section has not received any direct complaints from the public regarding a surcharge being applied to their taxi fare since the change in legislation,  but will continue to monitor vehicles and review our procedures if there is evidence of non-compliance.

On 2 May 2018, you contacted the Cabinet Office about this matter, and as a consequence you received a copy of the tariff sheet to confirm the changes had been implemented.

Should you be dissatisfied with the response to your complaint, you may complain to the Public Services Ombudsman for Wales. The Ombudsman is independent of all government bodies and deals with complaints of maladministration e.g. unfairness or delay. The Ombudsman can be contacted at:

Public Services Ombudsman for Wales,

1 Ffordd Yr Hen Gae,

Pencoed,

CF35 5LJ

Tel: 01656-641150

Fax: 01656-641199

E-mail: ask@ombudsman-wales.org.uk

Web: www.ombudsman-wales.org.uk

Adran Trwyddedu  | Licensing Section

Gwasanaethau Gweithredol a Phartneriaethol | Operational and Partnership Services

Cyngor Bwrdeistref Siriol Pen-y-bont ar Ogwr | Bridgend County Borough Council Swyddfeydd Dinesig | Civic Offices

Stryd yr Angel | Angel Street

Pen-y-Bont  | Bridgend

CF31 4WB  | CF31 4WB

Ffôn/Phone: (01656) 643643

Ffacs / Fax: (01656)

E bost / Email: licensing@bridgend.gov.uk

Gwefan / Website: www.bridgend.gov.uk

Dilynwch ni ar
Follow us on

---


E-bost yn cael ei logio, ei monitro a/neu ei chofnodi yn awtomatig am resymau cyfreithiol
Peidiwch ag argraffu'r neges e-bost hon oni bai fod hynny'n gwbl angenrheidiol.
Rydym yn croesawu gohebiaeth yn Gymraeg. Rhowch wybod i ni os mai Cymraeg yw eich dewis iaith.
E-mail may be automatically logged, monitored and/or recorded for legal purposes.
Please do not print this email unless absolutely necessary.
We welcome correspondence in Welsh. Please let us know if your language choice is Welsh.


This e-mail and any attachments transmitted with it represents the
views of the individual(s) who sent them and should not be regarded
as the official view of Bridgend County Borough Council. The contents
are confidential and intended solely for the use of the addressee. If
you have received it in error, please inform the system administrator
on (+44) 01656 642111.

This e-mail and any attachments have been scanned.

______________________________________________________________
Mae'r e-bost hwn ac unrhyw atodiadau a drosglwyddir gydag ef yn cynrychioli
safbwyntiau'r unigolyn a'i anfonodd (unigolion a'u hanfonodd) ac ni ddylid eu
hystyried fel safbwynt swyddogol Cyngor Bwrdeistref Sirol Pen-y-bont ar Ogwr. Mae'r cynnwys yn gyfrinachol ac wedi'i fwriadu ar gyfer y sawl y'i cyfeiriwyd ato yn unig. Os ydych wedi ei dderbyn mewn camgymeriad, rhowch wybod i weinyddwr y system ar (+44) 01656 642111.

Mae'r e-bost hwn ac unrhyw atodiadau wedi cael eu sganio.
Now lets examine a rather extraordinary fact or bungle
Lets look at Cardiff – taxi byelaws page 1 and 9,  and then Bridgend's byelaws for taxis and go compare who has made the blunder my dear Watson
Now we compare the front cover to Bridgend County borough Council Taxi Byelaws with Cardiff taxi byelaws and you can see both have the same wording
Now we see below Cardiff Taxi Byelaws which mention table of fares
14. Mentions table of fares
15.Mentions Table of fares to be exhibited inside
16. Mentions table of fares should not be concealed or rendered illegible
Here is the interesting discovery my dear watson
Licensing wrote –
"but will continue to monitor vehicles and review our procedures if there is evidence of non-compliance"
Those words of non compliance-amount to harassment as there is nothing written in the byelaws that state there is a case for non compliance by local taxi drivers if they do not display the taxi fare table, which appears to be another clear example of an inept administration called BCBC in office, where the mal administration can easily be recognized by the public by just looking at the particulars. A further example also of abuse of power as reported prior in Bridgend's only forensic taxi news for even an ombudsman or you to read and realise
Coming up is the Bridgend Taxi Byelaws containing no reference to the table of fares having to be displayed in a Bridgend Taxi what so ever, and therefore Bridgend Taxi licensing and enforcement have no right to write the following in the email displayed also above unless it is an enforcement scam –
"but will continue to monitor vehicles and review our procedures if there is evidence of non-compliance"
On close up you will see the byelaws have a big flaw for those in the public domain
We have a live recording with taxi licensing just for you and for the record to show on the matter or subject. We invite you to take the taxi driver perspective as if it was you
The above recording seems to indicate BIT have a full time job checking on scams and mal administration for the Bridgend Taxi trade, a justifiable investigation ongoing says BIT Senior Partner, especially if we can make the public aware as the TAXI WATCH DOG WALES, of any potential scams facing taxi drivers subject to enforcement officers in the borough.
Drivers are advised to tell licensing they are harassing them if they are approached by the licensing officers in the interim.
BIT Partners have stated they will be recording any enforcement officers that approach them that think they are above the law or bye laws given out. The advice also goes out to all taxi drivers to do the same as taxi enforcement and licensing heads are not fit for office when you examine the evidence.
Although Bridgend Taxi enforcement were told to cease their enforcement until the various complaint matters were resolved, they have not. Many drivers have no trust in getting fair or legal treatment from licensing anymore. Now that is a stage one complaint if ever the public saw one
Only last week,  Christina Hill vale of Glamorgan officer of Shared regulatory services came on the record confirming they have continued their illegal enforcement despite being told to cease
What do you think of that people of Bridgend?
BIT organisation continue their efforts to expose the despicable, and the inept administration that is BCBC, that faces the Bridgend taxi driver if he obtains or has a valid taxi badge. A heavy weight contest with many challenges for the TAXI WATCH DOG TEAM in Wales today on this unusual case  –  of a borough that just do things any old how even if it  means they can be defined as scam in enforcement and shown to be so.
Stage one complain – Taxi enforcement not fit to enforce even byelaws as harassing drivers