In an email to Bridgend County Borough Council Leader's office, Will Lane of shared regulatory services – Operational Manager, Neighbourhood Services, Shared Regulatory. Services speaking for Councillor Patel and Cabinet apparently, was described as disgraceful after reading his unprofessional account which targeted the Bridgend Taxi trade by using unprofessionalism by using untruths publicly in an email response for the BIT organisation analyses so they could inform the public of the same in today's taxi news. One can contact SRS to confirm the same via the click link here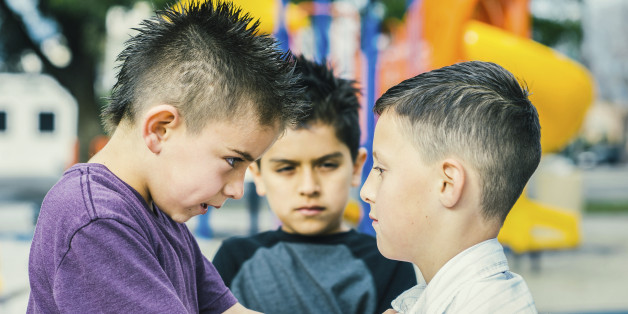 Will Lane, Operational Manager, Neighbourhood Services, Shared Regulatory Services this week apparently talks for Cllr Patel when he writes the questions in the document sent Cabinet Cllr Patel in an envelope to her ward address have effectively all been answered already and therefore they are repetitious
In his rant of an email he accuses BIT of targeting officers and being repetitious. He states further untruths implicated in his rant in an unprofessional email reply was the opinion of BIT.  The Lame Will Lane, Operational Manager, Neighbourhood Services, Shared Regulatory Service has been known to fabricate the truth of the matter in the past in order to bully the taxi trade into submission or make BIT Partner's look like a nuisance as he cannot be bothered to fill himself in with the facts. Makes you wonder how he got the job. should you wish to find out he can be contacted via the SRS contact us
This week BIT senior Partner wrote to Cabinet leader's PA advising that Bridgend had been blacklisted in order to warn would be applicants applying for a taxi badge of how bad the democracy for a taxi driver holding a taxi badge for the borough is in 2018 and how it has been since the BIT investigation looked at how local borough taxi drivers are treated if they hold a Bridgend Taxi Badge with taxi policies under the control of Bridgend Cabinet and Bridgend Taxi licensing not forgetting of course shared regulatory services play ground and Will Lane, Operational Manager, Neighbourhood Services, Shared Regulatory Service who can be contacted by clicking the link here
Mr Will Lane – Will Lane, Operational Manager, Neighbourhood Services, Shared Regulatory Service claims question 22 has already been answered and others in so many words. However the Watch Dogs of the taxi trade have pointed out that is impossible under the circumstances, especially as Cardiff have only just had a proposal and a fare increase in March this year and BIT have had no replies since sending out the letter in late Feb 2018. His replies irrelevant under the circumstances given the way the questions were put to Bridgend County borough Council Cabinet Members and not just one Cllr named Patel from Ogmore vale ward
BIT Partner's anticipating the Cardiff fare increase was going to be approved for obvious reasons, constructed their Q & A for the entire Cabinet, on that basis, and sent out the Q & A document which was signed for by Civic offices on the 27/02/18 as shown on Bit News face book not long after, for evidence in the public domain. The Cardiff Tariff came into effect on 12/03/18. Their proposal received in December 2017, with swift action that put it straight out for public and trade consultation at the same time. Something that Bridgend Cabinet cannot grasp as effective if Will Lane – ,Operational Manager, Neighbourhood Services, Shared Regulatory Service reply in the shared regulatory services play ground is any thing to go by
Mr Nelson senior Partner for the watch dogs accused Will Lane -Operational Manager, Neighbourhood Services, Shared Regulatory Service of playing games, including taxi licensing as usual not to mention Cabinet under the circumstances, and stated one would of thought Bridgend Council or Cabinet would have had a better strategy than be unprofessional like a bully boy in the play ground some say
One of the main concerns listed below in 22 was never answered, however Will lane -Operational Manager, Neighbourhood Services, Shared Regulatory Service writes it was in so many words and he hasn't got the time or the resources to deal with it. It should be noted that Karen Williams the Council leader's PA asked for a copy of the document sent recorded and received on the 27/02/18 as she appeared to know nothing about it when contacted only days ago. And there we were thinking Cabinet were looking at the taxi trade matter as she said last year which we reported on in the news. Instead it was a case of…..
BIT Partner pointed out in the reply email in so many words – it is no wonder the taxi trade are in the mess they are today as there is a complete disregard for the well being of the trade, which was evident from her email reply. The leader's PA tried to get out of the fix she was in from the reply requesting an electronic copy by saying there had been a lot of correspondence from BIT and no reference or date was mentioned
However BIT senior Partner pointed out that there was only one document with 4 pages signed for on the 27/02/18 which was referred to in the email to her asking what is going on as it's been 10 weeks, do we have to wait 12? Implying that after 12 weeks the Watch Dogs could then write to the local ombudsman with a complaint. It's no wonder the bull dog or Will Lane -,Operational Manager, Neighbourhood Services, Shared Regulatory. Service came out of his dog house into the neighbourhood play ground of shared regulatory service, and had a good bark to bust your ass or taxi badge ass! for avoidance of doubt Will Lane can be contacted via the SRS contact us
Bridgend's new website states you will be updated and more, but of course if it is a taxi matter you are generally left hanging, even for years as it turns out. A point posted on the councils visitors facebook page recently quoting their wording, left by BIT organisation and a link to the website
This prompted Will lane – Operational Manager, Neighbourhood Services, Shared Regulatory. Service. to come out to the play ground with his usual bullish communication spilling rubbish stating that 22 below had already been replied to, which of course was absolute rubbish and untrue, not to mention the many other points that had not been replied to since Yvonne Witchell taxi licensing head suggested in so many words that BIT should inform all taxi drivers to contact her if they had a complaint regarding the closed consultation process that at least 96% of the taxi trade had not been given invitations to participate in, or a circular advising them of the chance to participate
22 shown below for readers reference and a few others were not replied to but brushed off like a bully in the play ground that must have his or her way so to speak
22. In view of the email from Yvonne Withchell to BIT Senior Partner on 23/02/2018 16:03, Will Cabinet now authorise funding so BIT may provide all taxi drivers of the borough with the instructions given in the email, and will BIT then understand how those consultation concerns will be responded to in wording for those that were not advised of the consultation process and the deadline?
Why does shared regulatory services not understand the 2016 Somerset formula? http://modgov.southsomerset.gov.uk/documents/s9998/6%20SSDC%20Taxi%20Fare%20Formula%20Final%20Report.pdf
Is the above (20) not a very good guide to taxi economics and why?
13. Would it be possible in the future that there will be a better mechanism for actioning taxi fares/proposals so the taxi trade are able to keep up with their economic needs over time, that even Cardiff Taxi firms expose as trends and national trends for even their neighbours to see.
14. Can the Bridgend Taxi trade be given a much needed fair play charter for more of a direct approach to bring Bridgend Taxi fares into the real economic climate for today's taxi trade, thus achieving a better approach of regulating fares in the borough and a better time frame for implementing the public consultation for new taxi fares proposed for implementation as part of the public consultation process?
16, Can Cabinet today recognise how much faster it is for Cardiff Taxi Trade, also under the shared regulatory services jurisdiction, to have fare proposals processed and actioned to the public consultation stage ?
19. Does Bridgend Cabinet not recognise the trend in all 3 proposals or all 4 that give off the sense that the trade is trying to catch up with the others in the UK and Wales that have a better passage to communicate their needs than BCBC to date?
As a result of the unprofessional approach by Will Lane -Operational Manager, Neighbourhood Services, Shared Regulatory Service or his lame approach apparently speaking for Cllr Patel as stated by Karen Williams this week in the email not answering the questions, BIT Senior Partner filed a stage one complaint as Will Lame or Will Lane, Operational Manager, Neighbourhood Services, Shared Regulatory Service wrote they did not have the resources to deal with the communications which he called targeted and repetitious
Many taxi drivers of course feel the same way about being left behind by the rest of the taxi trades who sit much higher in the national table of fares that can also buy 2nd hand cars instead of new, that also trade in a much bigger town or City
A common lame response from this unprofessional organisation or his department which he seems to be the key spokesman for at times as we have discovered during our investigation into how Will Lane, Operational Manager, Neighbourhood Services, Shared Regulatory Service works or deals with communications in relation to taxi matters is to brush you away as the problem with a total disregard for taxis well being in the neighbourhood
A Lame excuse in every taxi drivers book if you look at how Bridgend Taxi licensing stall the taxi trade with the help of what BIT have compared to bullies in office based on the evidence of not dealing with matters swiftly and so they get their way, one taxi driver pointed out,  which of course is to the detriment of many in the Bridgend Taxi trade today or Bridgend taxi drivers with a taxi badge as that is the case overall, which of course would dramatically affect any unsuspecting member of the public thinking of making an application for a Bridgend taxi badge.
One of the many complaints put forward at the stage one complaint sent to licensing this week pointed out that Bridgend licensing was taking advantage of BIT by asking them to play along with their bullying tactics to submit a proposal and forget about the others that have been left out, something that Will Lane, Operational Manager, Neighbourhood Services, Shared Regulatory. Service seems to be in favor of also if his tactics are any thing to go by
One member of the public described those tactics during a survey with the public recently as the same old poor tactics to exclude the trade of what is going on, with the various deadlines they either don't advise you on or keep opening and closing the same without proper notice to all taxi drivers of the borough with a Bridgend taxi badge. BIT considered their action unfair not only for the trade but also for Bridgend Taxi drivers as a whole. In 2017 and 2016 Bridgend Cabinet mentioned they would set up a forum for the trade, but we have not seen one. That was also mentioned in the recent stage one complain filed this week which mentioned Will Lane, Operational Manager, Neighbourhood Services, Shared Regulatory Service
Hence Karen Williams Cabinet leaders PA being advised that the Watch Dogs had no choice to warn the public of the goings on for those either thinking about being a taxi driver or applying for a taxi badge in Bridgend, as they must know the facts as other boroughs do not delay, like Cardiff for example, who understand the economics for the taxi trade, and certainly don't bully their taxi trade with untruths like Will Lane, Operational Manager, Neighbourhood Services, Shared Regulatory Service. did this week in his email saying effectively all the questions had been answered before, whilst writing apparently in the name of Cllr Patel of Ogmore Vale a member of Bridgend Cabinet of course with her address on the council website for public consumption or contact like the rest of Cabinet members and councillors
BIT Partner accused the council of always side stepping legitimate questions and playing games as part of what they always do. A habit of creating the illusion that all is being done correctly but many get left out as part of what they do.  With long delays ever so frequent, so it looks like change is going on but in effect the taxi driver with a taxi badge gets pushed back and delayed for years on simple matters that other boroughs can action quickly
18 months to not introduce a age policy which was in the making since 2016, is a ridiculous mount of time to justify given we are in almost mid 2018, was this also to do with Will Lane, Operational Manager, Neighbourhood Services, Shared Regulatory. Service one might ask
As many are aware it has been more than 12 weeks since the age policy consultation which would allow Bridgend Taxis to buy 2nd hand cars for taxi use, rather than new expensive cars, has yet again been delayed by the council as if they are yet again playing games with the taxi trade after BIT demanded the trade have Parity after Private hire taxi drivers were allowed to buy 2nd hand cars on the quiet to be used as cabs, where as street taxis were not officially allowed and no written guide lines were given how they could cheat the system like private hire drivers could, which has got up the backs of many Bridgend taxi drivers with a white street taxi sign on top for years as it turns out today. This week BIT demanded private hire licenses issued for cars not new be revoked forthwith until Parity is restored or implemented. Karen Williams advised she had passed on the communication to Bridgend taxi licensing – licensing@bridgend.gov.uk
Many street taxis are forced to drive and service the public with old sheds as they cannot afford the high price of a new car to satisfy the dictatorship of Bridgend Cabinet or taxi licensing or shared regulatory services or Will Lane, Operational Manager, Neighbourhood Services, Shared Regulatory Service
Which is obviously a poor state of affairs for hard working taxi badge holders already forced to work for below taxi fares and below the national wage as a result, finding in comparison to other boroughs running as low as 40 pence per mile lower compared to other boroughs in Wales, including Cardiff of course, who had another fare increase implemented quickly since December last year when their fare proposal was put into their taxi licensing. Where as Bridgend Taxi badge holders have not been able to even catch up with rising costs over 7 years and continue to be needlessly delayed over much time if you go compare and check the latest rejection of 3 fare proposals last September which took them 3 years to get them infront of Cabinet excluding the BIT proposal which flushed out the poor practices of delays running into years before the proposals were put forward
To have a taxi badge in Bridgend you must suffer low fares and high costs, with potential untruths from people like Will Lane, Operational Manager, Neighbourhood Services, Shared Regulatory. Service, and expect to be shut out by a dictatorship called BCBC if it involves taxis. That is the reality facing the taxi trade in Bridgend today
Today many compare the practices to a bully in the playground,  a popular opinion if you dare to ask questions or expose the truth if you have a Bridgend Taxi Badge paid for after going through the process of applying or making an application to Bridgend taxi licensing for a Bridgend taxi badge.
Following the stage one complaint this week BIT Partners noticed how fast it was for shared regulatory services complaints to be passed the BIT complaint from taxi licensing, compared to the long wait often for years on any other taxi matter that directly affects the taxi trade, that of course that also being taxi fare proposals, taxi vehicle age policies and more. Unless it's a subject that licensing feel benefits them and not the trade the trend is to push back the taxi trade so they do not get what they need
Below is the fast action taken on a complaint filed mid week.
That is what you should expect today from Bridgend taxi licensing and shared regulatory services or even Will Lane, Operational Manager, Neighbourhood Services, Shared Regulatory service, and Bridgend County Borough Council and Cabinet if involved, if you hold or are thinking of holding a Bridgend taxi badge, and it is for that reason the Watch Dogs of the taxi trade have put Bridgend number one on their Blacklisted boroughs today in 2018, make no mistake these are the true facts for the public to swallow, especially if you are thinking of applying for a Bridgend Taxi badge or think taxis in the borough are treated fairly like Cardiff taxi trade or Carmarthenshire taxi trade for example. No expect to be treated like you don't exist if its something you need quickly to stay in business like other taxi trades.
A copy of the communications from Will Lane, Operational Manager, Neighbourhood Services, Shared Regulatory Service seen here on the left of the picture for avoidance of doubt sitting with Dave Holland head of shared regulatory service
Will Lane speaking for Bridgend County borough Council and Cabinet member or members, had his email forwarded to just a few of those in the taxi trade that expressed they felt left out, that were happy to be updated on developments affecting the Bridgend Taxi Trade or those with a Bridgend Taxi Badge thinking the same or those thinking about employing drivers to be a Bridgend taxi driver in the future, thinking twice about doing the same. Some proprietors have said it is difficult to get drivers, much less keep them under these conditions as the fares are just too low when all said and done
More news coming soon as we see how shared regulatory service investigate the injustices still in play for the taxi trade after Will Lane, Operational Manager, Neighbourhood Services, Shared Regulatory Service spoke for Cllr Patel of Bridgend county borough council Cabinet this week claiming he has not got the time
Check Bit News facebook for more taxi facts or the latest taxi news that some say take on Rats called Roland and Will from Bridgend railway station? have you been targeted
See
Congratulations on the new website which states:
We will aim to resolve concerns as quickly as possible and expect to deal with the vast majority within 20 working days. If your complaint is more complex, we will:
let you know within this time why we think it may take longer to investigate
tell you how long we expect it to take
let you know where we have reached with the investigation, and
give you regular updates, including telling you whether any developments might change our original estimate.
We note that:
On the 27/02/18 a recorded delivery was signed for pertaining to taxi questions as a result of lengthy delays for the taxi trade compared to Cardiff which has now been established. The document highlighted shared regulatory services also.
Thus far what is stated on the website wording has not been applied.
Why has the taxi tariff issue not been responded to either considering legislation has changed and therefore the charge of £1 has not been removed now several months since the change in January this year? The tariff effectively is illegal in its current form.
What is the point of a new website if the old bad habits are still being exercised?
When will the Watch Dogs of the Taxi trade get a response to the recorded document signed for on the 27/02/18 by BCBC?
For avoidance of doubt the document is shown on BRIDGEND'S ONLY TAXI NEWS –