In unbelievable response from Taxi licences department, taxi licensing reveals they will just plain lie to get out of a jam, and put the same in writing to the BIT organisation the watch dogs of the taxi trade, as if slap dash, dysfunctional, and any old how, reply,  is the norm for this taxi licences department , with a sense of ridiculous thrown in, when being dealt with or responding to complaints . A fearless response regardless of how inept it looks in black and white. Those are the findings recorded and captured by The BIT organisation after 18 months and still on the job to let the public know how it rolls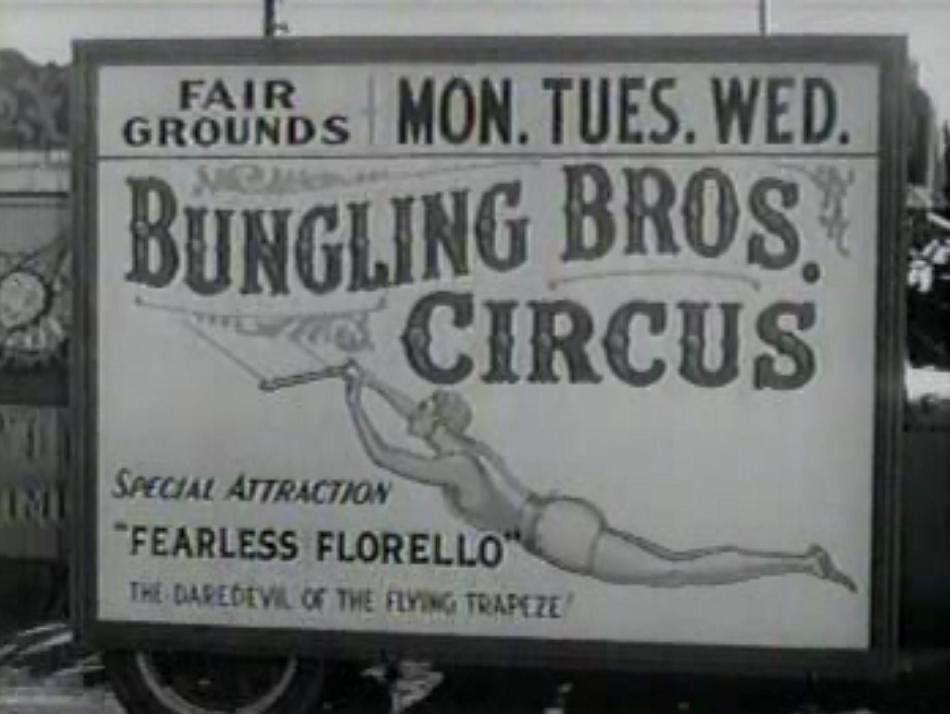 A taxi licensing department that can achieve what they like if they write a bungling method,  as a bungling department with true habits of mal administration  amount to unreasonable delays always, for the Bridgend taxi driver or trade, that is the picture seen time and time again that shows strategy to get those time delays,  of all kinds in fare setting for Bridgend County Borough Council, showing how they operate or conduct themselves setting set fares and set rules and regulations for taxis with a badge or plate or both , including checking costs that may affect the public to avoid mal administration or bad handling of the matter in Bridgend county borough council area , if you are a taxi driver or an unsuspecting member of the public involved in taxis in the borough including the fare setting,
Read you will bungling stories on how Bridgend county borough council administrate the taxi trade and driver and regulate fares and vehicle age policies and vehicle testing policies. More importantly a unique form of enforcement when Drive says " Hang on a minute Gov !  Not to mention the unique reports on communication that leaves drive in disbelief
Give them the run around and say anything to get out of it is the approach adopted by Bridgend cabinet, taxi licensing and others including taxi licences and staff at times, even if it is unreasonable or unethical or plain stupid, they will use it, and excuse it, Watch Dog forensic taxi news shows what proves the case, an exposure to follow events and mark them by as its not unusual to find that BIT

Life as a taxi driver in Bridgend is an unusual life when the Bridgend taxi driver is subject to mal administration as part of the norm for the Bridgend Taxi trade
The Pain of being dead – Written entry facebook 07-10-17
Drive has been waiting so long he dead with pain?
Yvonne Withchell wrote yesterday:
You have been advised by email on a number of occasions that the current taxi policies are being reviewed and will go out to consultation with the trade. This will, of course, include meetings with trade representatives if requested, as part of the consultation.
Play it again SAM, its been since November 2016 we have been dealing with the pain of being dead and alive? If it was a train coming we would have walked
A string along of professional proportions that runs into years of unnecessary delays, costly to all concerned seems to be the trend and looks so. A bungling administration that wastes valuable and costly time as if it does not matter, That was the original charge by local drivers and operators at the time. The BIT organisations forensic journey tells and shows the difficulties faced by the trade that goes back many years when you factor in certain events over time and how the taxi is treated today in matters economic
Taxi news that is a forensic diary to look back on and cross reference emails and events. Taxi news forensic so you can get to that bit in time
The impact is a dysfunctional BCBC for the taxi trade or driver, and therefore costly for the taxi driver forced to buy new cars under the current regime with poor fare rejection excuses, that do not add up any time soon. That leave the taxi trade some 26% off the mark today if you go compare, again and still, the local taxi trade's are facing more delays, over simple matters that keep getting bungled over the years or deliberately bungled some experts conclude, as in many cases there is no reasonable excuse for such lengthy delays, as there is just no reasonable excuse for this mal administration bungling over time or giving the appearance they are doing something but not actually doing any thing substantial enough to call real progress or movement towards a goal,
Two Taxi operator staff confirm that the content below is untrue and effectively were unaware of any new tariff being handed out or even existed, effectively the council lied is the opinion, after investigation by making a few calls.
Dragon taxis of Market street and others were called to get the truth or find out the truth. A challenge all to often BCBC fall down on
It is becoming more and more apparent how these dysfunctional  policies affect the taxi driver of Bridgend and even the public that use taxis.
Dragon Taxis a Major Player in Bridgend Town and Wales was questioned by the BIT Partners research team this afternoon. Dragon taxi operators checked before confirming they knew nothing of a new tariff issued to drivers or handed in at their down town offices
The exposure of lies comes out and how, when BCBC say what they like even if it is ridiculous under the circumstances or ridiculous for the public and taxis even in taxi enforcement in the borough. licensing now have time to spend walking around the borough rather than mail shot the trade?
But enforcement or officers could not find Dragon Taxis? you decide by reading on, Are taxi licences department credible in your eyes? Do taxi licensing in Bridgend County Borough Council tell you lies in your opinion or could it be farcical communication from them which amount to mal administration for any thing to do with taxis or Taxi Driver complaints or issues ?
An the inbound email exposure below, shows why Bridgend is a no no for taxi drivers thinking about being a Bridgend taxi driver looking to get taxi licences and dealing with day to day matters as a Bridgend taxi driver, also subject to enforcement if you come onboard in Bridgend with Bridgend county borough council licensing complaints as part of the package
licensing

 <licensing@bridgend.gov.uk>
To:
'mrmoney.penny@ymail.com'
11 Jun at 14:39
Dear Mr Nelson
I refer to your letter to the Ombudsman's Office regarding Tariff Sheets which has been referred to the Council for a response through the Council's complaints procedure.
On 15 January 2018, you were advised by email that the tariff sheets were being re-printed to remove the reference to credit card charges and that they would shortly be available.  Copies of the new tariff are being issued with licences, and have been left at taxi offices and with individual drivers.  It was felt that a proportionate response would be for the Council's enforcement officers to inspect vehicles to ensure that the correct tariff sheet is being displayed and deal with any enquiries.  These checks continue.  The Licensing Section has not received any direct complaints from the public regarding a surcharge being applied to their taxi fare since the change in legislation,  but will continue to monitor vehicles and review our procedures if there is evidence of non-compliance.
On 2 May 2018, you contacted the Cabinet Office about this matter, and as a consequence you received a copy of the tariff sheet to confirm the changes had been implemented.
Should you be dissatisfied with the response to your complaint, you may complain to the Public Services Ombudsman for Wales. The Ombudsman is independent of all government bodies and deals with complaints of maladministration e.g. unfairness or delay. The Ombudsman can be contacted at:
Public Services Ombudsman for Wales,
1 Ffordd Yr Hen Gae,
Pencoed,
CF35 5LJ
Tel: 01656-641150
Fax: 01656-641199
E-mail: ask@ombudsman-wales.org.uk
Web: www.ombudsman-wales.org.uk
Adran Trwyddedu  | Licensing Section
Mr MoneyPenny

 <mrmoney.penny@ymail.com>
To:
licensing@bridgend.gov.uk
11 Jun at 15:47
Thank you for coming on the record
I have just contacted the ombudsman's office and therefore will take your response to the ombudsman in due course.
# As a cab driver licensed by the borough I do not feel I should be singled out. A matter that I will take to the ombudsman when I get your reply on that issue#
As a licensed borough taxi driver I find the content of your account regarding the availability of tariffs disturbing as well as irresponsible as updating the taxi trade by this method would take months if the conversation with Wendy today is anything to go by. A fact that I must relay to the public of Bridgend ,when they enter my taxi so they can be warned of what they might see displayed in a Bridgend taxi which is lawlessNess for those that don't know or have different beliefs.
At this time I have a complaint of mal administration, as per emails. I will add today's untruths to the complaint list. With evidence to suport the same.
In order to resolve the matter please advise how many people/cabs have currently been issued the correct tariff and how long you estimate it will take to update the Bridgend fleet based on Wendy telephone call recorded today, and your reply.
Please be sure I have evidence to support being singled out at this time.
The current tariff will remain on the windscreen until such time the council have concluded business like it's really done and notified me of the same and BIT
Fw: Printing of Cardiff tariff after fare increase 

3
Daniel Cook your policy officer explains:
Cook, Daniel

 <Daniel.Cook2@cardiff.gov.uk>
To:
mrmoney.penny@ymail.com
10 Apr at 14:04
Good afternoon,
The Cardiff Council Byelaws require vehicle proprietors to display the current table of fares in their hackney carriage.
A copy of the table of fares (printed internally) is available for licence holders to collect from the Public Carriage Office on Sloper Road. Alternatively, proprietors may choose to print a copy which is available from the Cardiff Council websitehttps://www.cardiff.gov.uk/ENG/Business/Licences-and-permits/Taxi/Documents/Hackney%20Carriage%20Fares%202015.pdf
Kind regards,
Daniel Cook |  Licensing Policy Officer
Shared Regulatory Services / Gwasanaethau Rheoliadol a Rennir
Phone| Ffon: (029) 2087 1022
Mobile | Symudol: 07966235291
If we take Mr Cook's email response from his offices regarding the simplicity of issuing a new tariff amended, for public consumption and protection, especially if they are not aware of legislation then this is a no brainer for even an ombudsman to consider?
If you disagree with my actions of non segregation, until everyone is equaled please say so quickly, to save of costs
Does your departments get vexious in complaint and evoke the rule of enforcement to force the taxi driver to comply with segregation by way of mal administration?
If the council has a taxi segregation policy can you please supply the rules and documents to support the same.
Can the council explain the rational against the way it's done in Cardiff when printing off new tariffs.
Will the council now come on the record by letter to provide new tariffs like Wendy said in her telephone call which was recorded today?
If not why not?
56 TAXI LICENSING LOCAL GOVERNMENT (MISCELLANEOUS PROVISIONS) ACT 1976 SECTION 65: APPLICATION TO INCREASE TABLE OF FARES
Following a telephone conversation with the ombudsman and a voice conversation recorded with Bridgend Complaints, BITNEWS725 and Bit News – face book will be used as an eventual diary to review time lines and communications. It is understood that all correspondance be agreed on both sides so the ombudsman has an agreed complaint file by way of paper work and evidence. A copy of the voice file has been sent to Complaints as part of the mal administration complaint licensing so boldly invite
This is an earlier communication today after BCBC complaints could not grasp mal administration and asked for clarification so licenses Bridgend can come to terms with matters
Taxi Trade Watch Dogs always on the ball bringing the taxi trade that BIT
e-Petition: Allow Free Movement of Taxi Drivers to Carry Out Private Hire Work Anywhere in Wales
We call on the National Assembly for Wales to allow Taxi Drivers carry out private hire work freely anywhere in Wales, regardless of which council the driver is licensed by.
We bring this petition in response to the actions of a group of taxi drivers based in one City. We call on the National Assembly to take into account the wishes and desires of taxi drivers and operators across Wales, as opposed to a small group of drivers from one city.
If you book a taxi either by phoning someone, or using an app that company is legally allowed to send a car to you, regardless of where you are, or where the company is based. If you were in Barry and phoned a Cardiff company for a taxi to go to Caerphilly, they could, and would send a car to come and pick you up in Barry, and take you to Caerphilly.
If you were in Swansea, and wanted to go to Llanelli and were unable to get a taxi, you could phone a company in Bridgend, and they could send a car to pick you up, if they had one available.
This gives taxi users a greater choice of which companies that can and can't use. More choice, and more options meaning more competition drives companies to offer a better service to retain each person's custom.
From a drivers point of view, if they are licenced in Cardiff, and they were taking someone to Cardiff Airport, and a Cardiff based operator has a booking from someone to be picked up at Cardiff Airport going to Merthyr, the Cardiff driver is allowed to do that job.
If a Vale of Glamorgan driver is taking someone from Cardiff Airport to Pontypridd, and there is someone who has pre-booked their company to take them from Pontypridd to Cardiff Airport, but there is a few hours wait, that driver can ask a Vale of Glamorgan operator to find them work.  This could be by the operator phoning Pontypridd based firms to see if there is any work the driver can do around the area whilst waiting for the return booking. This gives drivers a greater earning potential, as it increases the size of are they can work in, and opens up possible income streams. It is also more environmentally friendly and reduces congestion as the driver that went to Pontypridd, isn't forced to go back to The Vale of Glamorgan empty, and the operator is not forced to send a second car to Pontypridd empty.
If a Newport based operator looked to expand their company, they could speak to Hotels in Caerphilly, and become that hotels preferred supplier to pick up guests from Airports. The operator can expand their company, and the hotel can provide a better service to potential customers, increasing their bookings, whilst still having a greater choice of companies to use to provide this service.
If a publican ran a pub in Merthyr Tydfil, and wanted to provide a pick up and drop off service to its customers, it would need an operators licence and would need to use licenced private hire drivers and vehicle, all from Merthyr. If then the same publican wanted to open a second pub in Llanbradach, and wanted to offer the same service, they could provide a pick up and drop off service from the same operators licence. This enables them to expand their business.
All this and more is possible thanks to Cross Bordering.
Petition details
Petition Status:
Collecting signatures
Petition Start Date:
11/06/2018
Open until midday on:
10/08/2018
Principal Petitioner(s)
Taxis Without Borders
25 most recent signatures
Total signatures: 50
Name
Constituency or Area of residence
Date

Taxi Trade Watch Dogs

Llanelli

11/06/2018

Anamaria Chiticaru

Bridgend

11/06/2018

SAMIR KHAN

Caerphilly

11/06/2018

Vanessa Becerra Sanchez

Cardiff North

11/06/2018

Leanne Gassor-Jones

Newport East

11/06/2018

Mahbub rashid

Cardiff West

11/06/2018

Anonymous

Cardiff West

11/06/2018

Jan Zalis

Islwyn

11/06/2018

Hany diyab

Cardiff

11/06/2018

mohammed Naeem

Cardiff West

11/06/2018

Saad raza

Cardiff West

11/06/2018

Ibrahim Ahmed abdalla

Newport West

11/06/2018

Karen Brown

Newport West

11/06/2018

Ray Thomas

Cardiff Central

11/06/2018

Anonymous

Cardiff Central

11/06/2018

IAN COX

Cardiff South and Penarth

11/06/2018

adel rehman

Cardiff West

11/06/2018

Shah uddin

Cardiff South and Penarth

11/06/2018

Anonymous

Newport West

11/06/2018

Anonymous

Cardiff West

11/06/2018

Sergio Ariel Iglesias Amorin

Cardiff North

11/06/2018

Anonymous

Newport East

11/06/2018

Anonymous

Cardiff Central

11/06/2018

Melanie Dex-Davies

Newport East

11/06/2018

Allen williams

Newport West
https://www.assembly.wales/en/gethome/e-petitions/Pages/petitiondetail.aspx?PetitionID=1355
Mr MoneyPenny

 <mrmoney.penny@ymail.com>
To:
Daniel.Cook2@cardiff.gov.uk
11 Jun at 17:49
Thank you for your response.
What are the considerations for cross border hiring where vehicles from other boroughs enter Cardiff areas? Will this practice be stopped all together ?
What are the plans for reform facing taxis today covering the 3 boroughs. Do you get feed back from the transport minister on taxi changes that may even affect all of Wales.
Look forward to your feed back as policy officer that floats around.
Many thanks
Researcher
facebook statement – council need open facebook account to access all for reference